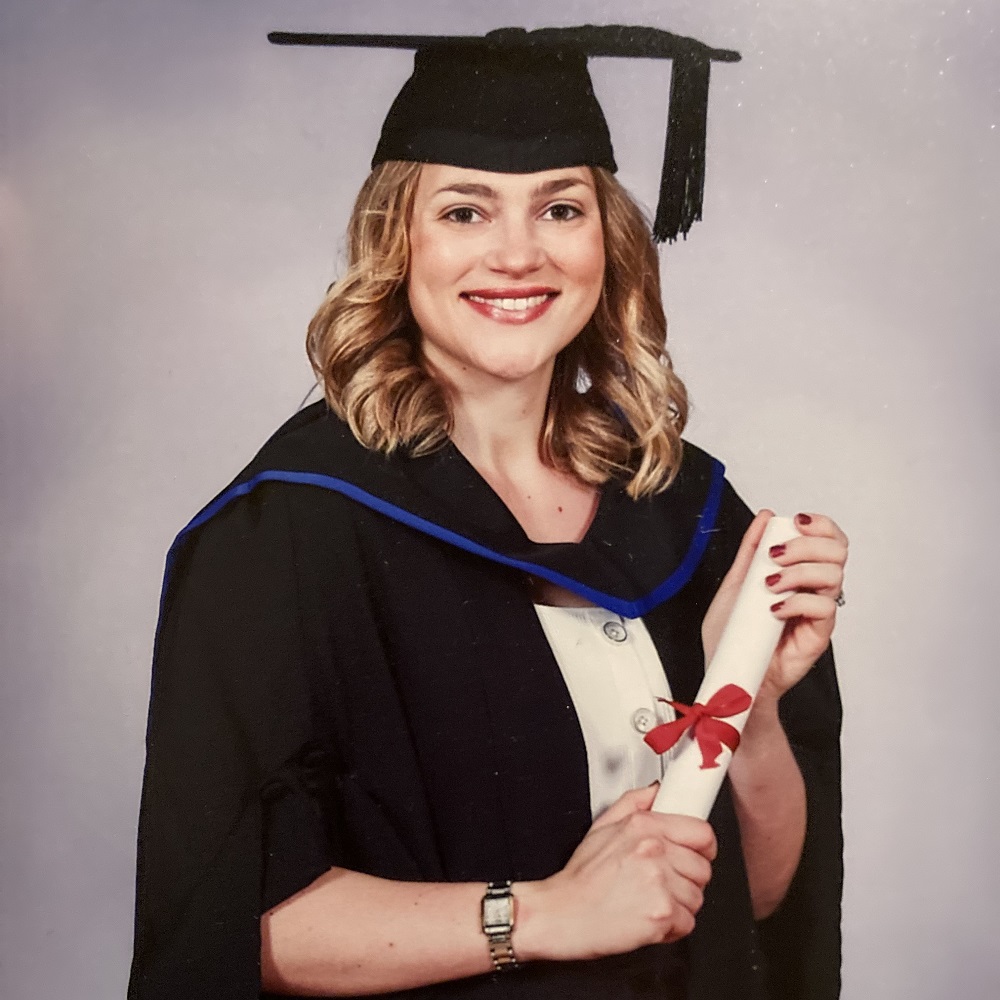 Katie Thompson's qualifications
In LinkedIn or content marketing event bios, you'll often hear Katie refer to herself as an 'NCTJ-trained journalist'. So let's break that one down first.
What is the NCTJ?
The NCTJ is the National Council for the Training of Journalists. The country's top editors will have one of the NCTJ's many qualifications to their name. Katie's training resulted in a Level 3 Diploma, covering modules in:
Reporting
Media law
Public affairs
Business of magazines
Production journalism
Teeline shorthand.
Katie took on this diploma after finishing her Bachelor of Arts in Spanish and Linguistics at the University of York.
What is the CIM?
The CIM is the Chartered Institute of Marketers. It is the world's largest community of professional marketers, with more than 30,000 members. Katie's training resulted in a Level 6 Diploma (equivalent to a degree), covering modules in:
Digital marketing strategy
Innovation in marketing
The digital customer experience.
As we all know, the world of digital marketing never stops changing – so we continue to build on these editorial and digital skills to make your work better.
Craig Taylor's qualifications
Like Katie, Craig studied for a Bachelor of Arts in Spanish and Linguistics at the University of York. This has given him a flair for languages (he dabbles in French and German too, though he'd never admit it) and an appreciation of the science behind it.
Craig took these skills to a role in travel, where he also began to finesse his IT prowess. He soon discovered he was a natural with both software and hardware – which led him to pursue a Master's in Computer Science.
What does a Master's in Computer Science involve?
Craig's Master's has given him a deep insight into the things that terrify most mere mortals – things like programming, cybersecurity and artificial intelligence.
It's also made him a dab hand with data. Throw a spreadsheet at Craig and he'll use his mad Tableau skills to make sense of it for you. Spreadsheets may be a turn-off for some, but not our Craig.
This diverse background also helps Craig with the content writing side of things. He relishes the challenge of writing about cloud computing, artificial intelligence and machine learning. Got something technical you need putting into layman's terms? Let him know.
Or if you're looking for more help with content strategy, Craig applies these skills daily to SEO. Ideal for keyword research or monitoring rankings, Craig's love of spreadsheets knows no bounds – and he's happy to help you.