Led Zeppelin Release Unheard Recordings
Led Zeppelin have stunned fans the world over today by releasing two previously unheard recordings.
More than three decades have passed since members of British rock band Led Zeppelin parted ways. Today, in preparation for the release of the deluxe versions of old studio albums, the band has revealed two previously unheard recordings.
Album re-releases Led Zeppelin, Led Zeppelin II and Led Zeppelin III will be available for purchase on June 3, but the band is treating fans to a little more. Each album will contain a bonus disc, with Led Zeppelin III featuring a previously unheard rendition of Keys to the Highway, recorded in 1970.
Led Zeppelin II will also feature an original version of Whole Lotta Love, one of the band's greatest hits, which became the theme tune for Top of The Pops throughout the '70s and was also performed by guitarist Jimmy Page during the 2008 Beijing Olympics closing ceremony.
"I don't want to have somebody else do it"
Amongst the two new releases, the bonus CDs will also feature alternative versions of songs, works in progress and live tracks. The new material comes as the result of two and a half years' work from the band's guitarists Jimmy Page and Robert Plant, who sifted through the archives to re-release what they considered to be the best unheard material.
"I'm authoritative about what was done in the first place – I don't want to die and have somebody else do it," says 70-year-old Page.
"A lot of surprises"
Led Zeppelin formed in 1968 and enjoyed a heyday throughout the '70s, penning such hits as Stairway to Heaven, largely considered to be one of the most influential rock songs of all time. After drummer John Bonham's untimely death in 1980, the band split and has since only reunited once to play a sell-out concert at the O2 in 2007.
Despite the new releases, the band has no plans to reunite, but Page assures fans that the new albums will bring about "a lot of surprises".
New releases of Led Zeppelin I, II and III can be pre-ordered now at Ledzeppelin.com.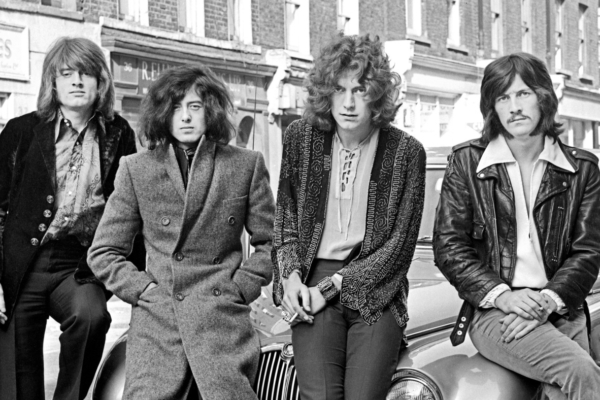 by Katie Lingo
15th July 2016
Project Details
Client: Démodé
Skills: Journalism
Date: 12th April 2014
Project Info
Working for an independent start-up magazine, Démodé, I wrote a series of features that aligned with the magazine's "vintage" theme. Here is a news article discussing unheard records by Led Zeppelin.