Is it really that time of year already? Whilst I can't seem to let go of my open-toed sandals just yet, here we are and Freshers' Week has been and gone.
Of course, being a University of York alumna, I couldn't resist the opportunity to have a little Saturday morning stroll down to my alma mater and offer the new cohort of students my writing and proofreading services.
It feels like a century has passed since I was walking around those same stalls, but I was surprised to see not much has changed.  URY is still blasting out tunes, James College is still selling hilarious slogan posters and yes, there is still free pizza. I decided to bite the bullet and introduce myself to a few freshers before heading down to Central Hall.
I managed to resist the temptation of free Domino's Pizza at 10am (and doughnuts…and muffins…and sweets and cakes and everything – don't they know I'm off carbs?!) and had a little stroll around a marquee, where I met some lovely international students. I also had a chat with student newspaper Nouse, which brought back some memories of writing for student media.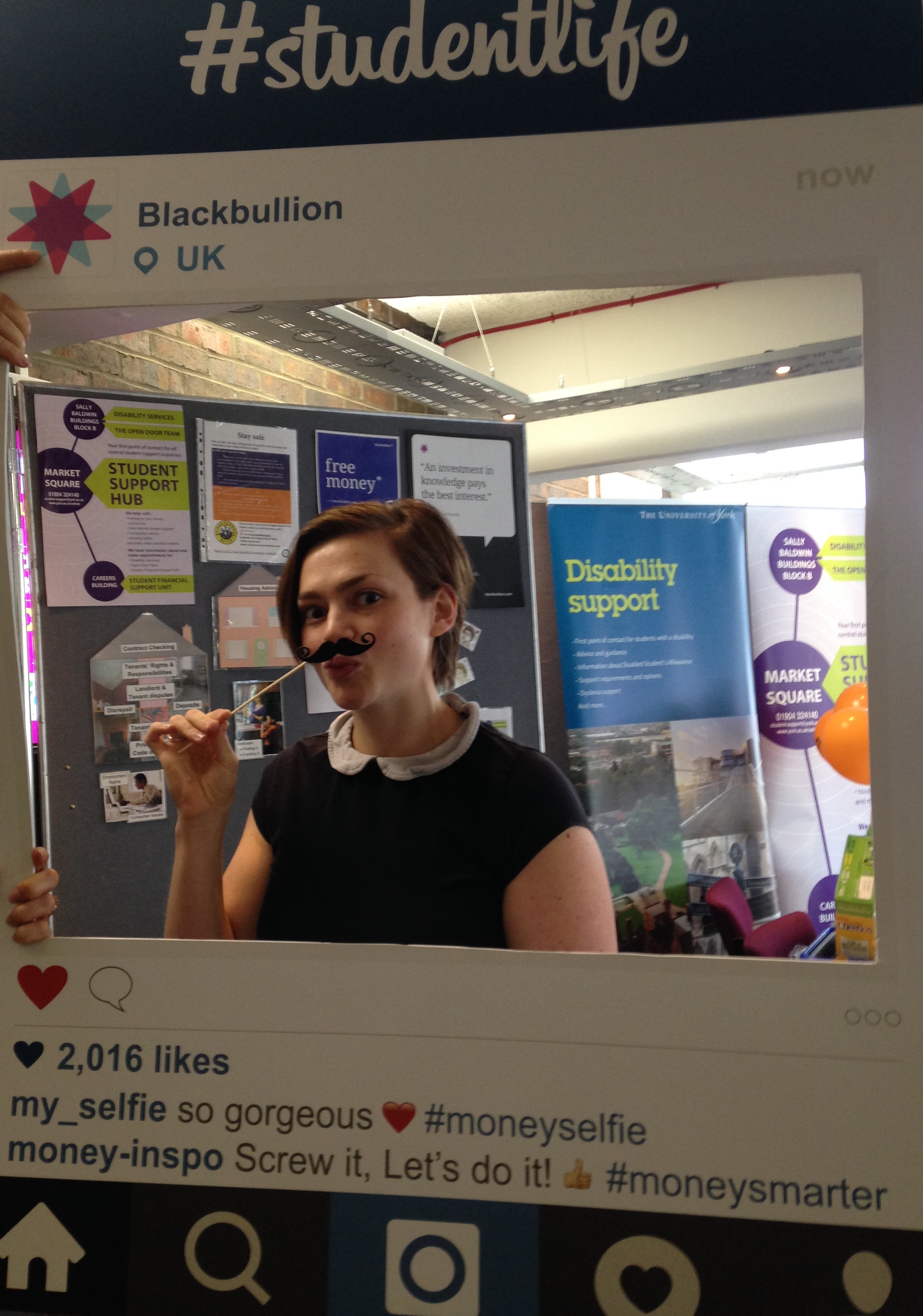 Naturally, being the spring chicken I am(!), I was offered a huge selection of student goodies from all sorts of stands. The folks at City Zip offered me some lovely student discounts before I headed to Central Hall to have a chat with Student Services. It seems I found a kindred spirit here with the grammar-lovers, and we even bonded over our mutual dislike of misplaced apostrophes in the word "freshers'".
Up next came the Physics Centre and certainly the most varied selection of stalls, from Nando's to the York Dungeons. I had a quick chat with Alex from York Does Vintage and also something of a bizarre encounter with an executioner.  (He seemed very adept at taking selfies considering he was from the Middle Ages.)
All the while of course I was handing out my very own hand-crafted flyers which seemed to go down well – particularly the panda, which I drew myself, I promise! It was great to speak to students of all ages and from all backgrounds. I even learned a thing or two myself – up until Saturday I always thought PPE was personal protective equipment, not Philosophy, Politics and Economics!
The morning flew by and it was great to take a trip down Memory Lane. Even more so, it was great to have such encouraging feedback from York's diverse community of freshers. Whether it's an essay, dissertation or just an extra pair of eyes to check over your work, I'm looking forward to working with you all.
Happy studying!
by Katie Lingo
4th October 2016