Alumna Katie Thompson speaks to Head of Visit York and graduate Kate McMullen about student life and the latest developments, set to transform the city into a leading business destination.
Twenty years can bring about a lot of changes to a city. Nobody knows this better than Kate McMullen, a History graduate who today finds herself leading one of the most successful tourist organisations in Britain.
For Surrey-born Kate, leaving York after her degree was simply out of the question. Hence her career in tourism began to flourish from the moment she graduated in 1995. "I didn't have a clear focus on my career path, so I took an opportunity to work for a York-based tour operator. Travel and tourism was a really interesting area for me – you're essentially dealing with the parts of people's lives that they really enjoy."
Kate's role soon expanded into the business side of York tourism, and in 1999 she started work as Head of Marketing for Visit York. In September 2013, she was offered a role as Head of Visit York, and can now boast a number of high profile events in her catalogue of achievements.
Without a doubt, Kate counts the 2014 Tour de France Grand Départ as one of her proudest moments. "The Tour de France running through York was fantastic – it was a great thing to happen under my watch. It achieved £1.3 billion worth of profile and television coverage around the world. We would never have the opportunity to buy that sort of profile."
Kate is also keen to promote her work on a short break project, which seeks to market York as a short break destination to areas such as London and Scotland. The campaign has been so successful that it was recently shortlisted for Tourism Marketing Campaign of the Year at the National Marketing Awards.
In another accolade for the city, York was designated a City of Media Arts by UNESCO in December 2014. York is now one of only seven cities around the world to receive such an honour, and to date is the only UK-based award winner. "It opens up fantastic potential for us," says Kate. "In many ways it links the repositioning of the city and the contrast of a heritage city that's 2,000 years old but is still at the cutting edge of the creative and media arts industries."
So how will this affect York's tourism industry, and its position as a leader in business opportunities? Kate admits she would love to see an even more varied offering from some of York's biggest digital media events. "I'd love to see an expansion of Illuminating York, as well as a bigger York Christmas product." Visit York will also invest in digital media to make York more appealing during its "twilight hours" between 5:30 and 8pm.
From a business perspective, then, the award will surely bolster Visit York's biggest project: Make It York. The scheme will encourage firms to relocate to York, while also encouraging the city's current businesses to expand. "York has a fantastically well-qualified workforce and we'll marry that up with our leisure destination marketing."
Of course, Kate acknowledges the University of York's key role in the destination marketing of the city. The recent £50m investment into campus developments, Kate says, has helped to further strengthen the University's reputation and improve connections with Visit York. "We do a lot of shared work with the University. It's a huge company that employs lots of people, attracts international students and has a fantastic profile for research
and teaching."
One key element of Visit York's ongoing relationship with the University is the prospective YuCard, which will encourage alumni who have left the city to come back and make the most of the tourist offerings available. "There's been a huge change to York in the last 20 years," says Kate. "For example, we've seen an explosion in city centre shopping, which now rivals bigger retail destinations, as well as a fantastic restaurant and café bar culture."
While a return to York may come as something of a shock for some York alumni, Kate insists that York still maintains its historic charm, and looks back fondly at her memories of student life in the city. "I had an incredible three years studying here, spending my evenings working in the Charles XII in Heslington and meeting new people. The beauty of it is that you can meet up with old friends you haven't seen for years and feel like you're back in the Vanbrugh bar."
As York begins to establish itself among the market leaders in business tourism, Kate reflects proudly upon her personal achievements and looks forward to an even more prosperous future. "We can offer a vibrant city that's both 21st century and historic. It's been an evolution."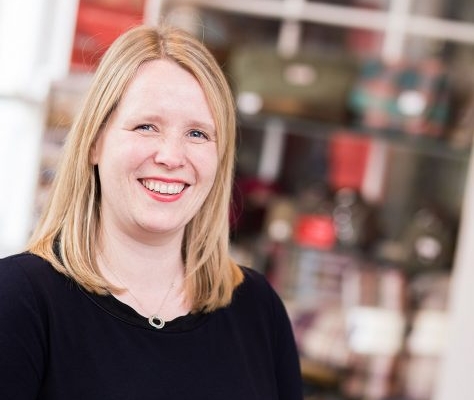 by Katie Lingo
24th June 2018
Project Details
Client: Yu Magazine
Skills: Journalism
Date: 16th July 2015
Project Info
As a graduate from the University of York, I was asked to complete a piece for alumni publication Yu Magazine. I interviewed fellow alumna Kate McMullen about her role at Visit York.