I have to be honest. Personal PR is something I've let fall by the wayside since I launched four years ago.
A good SEO strategy would not be complete without considering PR. Firstly, we have the technical value of getting backlinks from relevant, trusted sites. On the slightly less measurable, but nevertheless important, side we have brand awareness.
So, how can we achieve this? I'm beginning to learn more and more now that it's beyond the obvious – developing relationships with journalists and media outlets, or writing guest posts.
It's also about being active on social media, not just shouting about yourself, but engaging with others. People love a mention on LinkedIn and will naturally share your content if you're talking about them. It won't score you any points on the domain authority front, but you will see more exposure for your brand.
A little unexpected PR
I dabbled in a little '15 minutes of fame' in 2018, when I was running the London Marathon for Deafblind UK. I'm not sure what good this did my brand, to be honest. I was fronting a fundraising campaign, the crux of which involved humiliating myself in public for donation money.
Still, everybody likes a laugh, and we hit the £1,500 target within six weeks. The campaign featured:
Two articles in the York Press
Three interviews on BBC Radio York
One interview on That's TV York
As I say, this was unexpected, but it was fun to promote the cause. A little viral video on LinkedIn helped too. The things we do for fame.

2019's PR moments
Moving on, in 2019 I stopped embarrassing myself. Sort of. From industry-relevant to just, well…an excuse to appear in the paper, here's where I got my name out there in 2019.
That controversial Telegraph article
I'd like to forewarn any readers here that this may not be to everyone's taste. I answered a call-out from The Telegraph back in April. I've never been shy about my attitudes towards having children.
I totally respect everybody who has or wants children, but for a multitude of reasons, they're not on my to-do list right now. I spoke to Helena Pozniak at The Telegraph about pressures to have children – particularly as a woman – and this was the result. I just wish I hadn't sent in such an awful photo, but then the better one didn't meet the guidelines. Or something.
Making a run for it
Here's a slightly cheerier subject – running. Specifically, running 26.2 miles around Yorkshire. I answered a request on Twitter for any words of wisdom on the Yorkshire Marathon. I sent in hundreds of tips, but only a few made the cut: some pointers on pesky calves. Still, it was fun to take part and share on Twitter. Little did I know I'd go on to run it that year!
Feline fine
Sorry, it's another slightly depressing one. Or uplifting – however you want to look at it. I responded to a call-out from Almara Abgarian at Metro, who was looking for pet owners. She wanted to know how having a cat helped my mental health. I recounted to her the painful story of my dad's terminal cancer diagnosis, and how having a cat kept me calm. If you have pets, you'll understand how intuitive they are when you're sad.
Sounds silly, perhaps, but I love the little bastard. Even if he does bring in pigeons and RIP THEM APART WHILE I'M ON THE PHONE TO A CLIENT.
A couple of influencer shout-outs
So they're not newspapers, but they're pretty influential people! I'd like to say a big thank you to Bethan Vincent for giving me a mention on her website. It may only be a testimonial, but if you Google "Katie Thompson freelance writer", look who comes up.  If you're familiar with marketers in York, Bethan is kind of a big deal. She's a public speaker and travels all around the world passing on her wisdom.
The same applies to Chloe Dickenson, who is smashing the blogging lifestyle as a travel writer. Chloe's linked to me multiple times, so I'm very grateful for the 'link juice' from her high DA site! Thanks Chloe – enjoy your travels.
Joining the pros
Told you not all the links were industry-relevant. This one definitely is though – an interview with ProCopywriters. Joining the ProCopywriters team is one of the best things I've done for my brand. From an SEO perspective, it's relevant link juice, plus there's the added brand awareness via all social platforms. It's great to get involved with discussions on Twitter, and the team even publish your blogs for you. If you're a copywriter, get signed up.
This Member Spotlight has led to a number of new enquiries, in addition to other blog posts shared on the site. It's a fantastic return on investment.
A new PR strategy for 2020
Now that I'm a bit more clued up on all this fame and fortune nonsense, I'm trying to get my name out there organically. In the pipeline we have a podcast with the Impact Sessions team, an audition for The Apprentice 2020 and an award nomination for Digital Creator of the Year.
I'm hoping these will all be slightly more industry-relevant than singing in public. Certainly, they're great strategies for meeting contacts. Another ongoing project is #Write52 – it's a little exercise set up by Ed Callow which encourages writers to produce one piece of content per week. Check it out.
So, I might not be on the front cover of Vogue anytime soon, but I am working on hitting the right audiences.
PR tips for beginners
If you're starting out, I'd advise you:
Respond to any call-outs on social media. Follow hashtags like #journorequest if you want to appear in bigger publications.
Repurpose content for different social media platforms and tag other people – this will generate a conversation and encourage shares.
Join a relevant organisation like ProCopywriters – these have myriad benefits for a small fee and can connect you with valuable contacts.
If you have a bigger budget, consider signing up to ResponseSource, where you'll get journalist requests daily.
Diversify your PR. Try interviews, podcasts, videos, blog posts, award entries – anything that engages readers/listeners.
Don't be afraid of reactive PR/newsjacking. My little take on the Coleen scandal last year increased my website traffic by 86 per cent.
Whenever your name is shared, share it with others!
2019 was a lot of fun, but 2020 is going to be so much better. I can't wait to see what's coming next.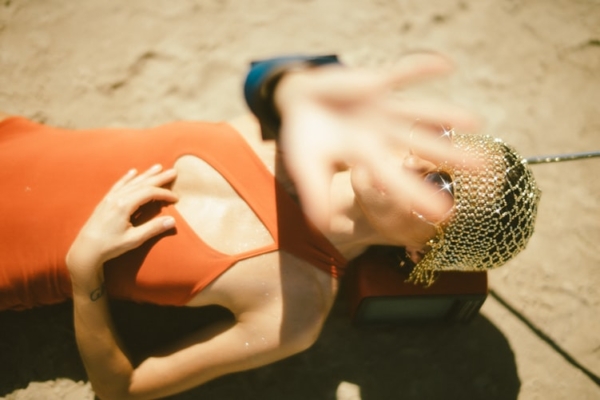 by Katie Lingo
9th February 2020